The fashion world is the harbinger of trends and a mirror that reflects the aspirations and ideals of society. On the other hand, models are live canvases on which the designers experiment and innovate the ever-evolving craft. Models are the bridge between visionary designers and consumers who are on a constant lookout to create their unique identity through the visually appealing style. The relationship between the fashion industry and models is inseparable and interlinked. The two might get distanced from each other, but not disconnected.
Presley Elise, a model known for her elegance and charm, has a similar story that proves the above statement. She was away from the fashion industry for one year, but the runway never stopped appealing to her. So, she finally embraced it. But this time, her presence on the runway was electrifying onto a whole different level. This change in her made the audience believe that the break was for rediscovering herself.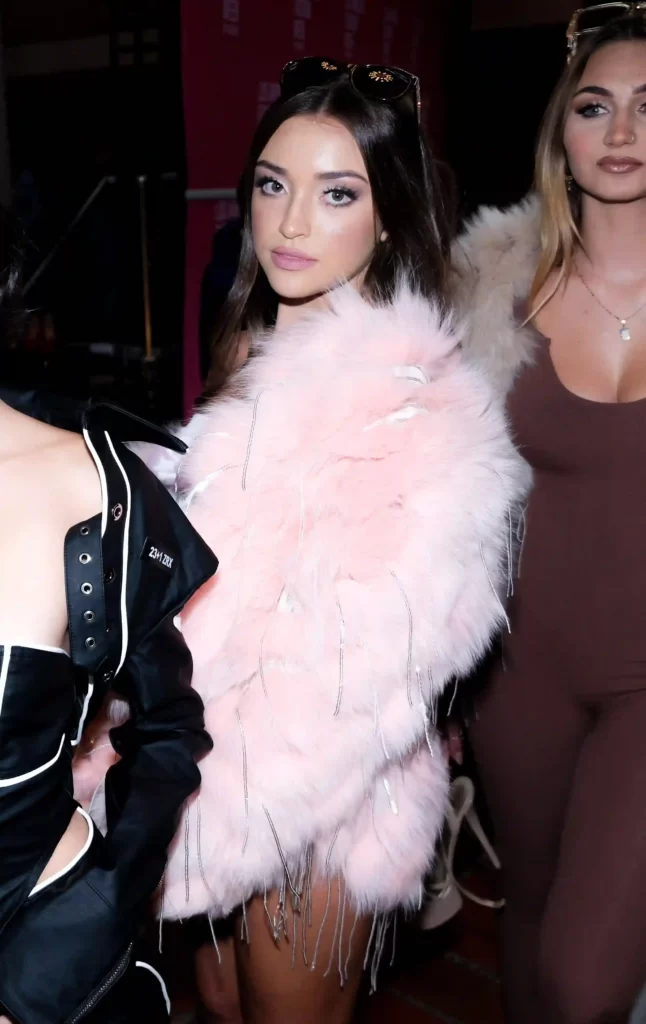 The young and charismatic girl, Presley Elise, born and brought up in Baton Rouge, Louisiana, has demonstrated the undeterred commitment to pursue her passion – modeling. She has achieved many milestones in her modeling journey, which speaks of her success. You can follow this diva on her TikTok and Instagram handles at @itspresleyelise, where she keeps her followers updated with the latest events and trends in the fashion world. However, her decision of taking a break from the fashion world sparked curiosity among her followers.
Taking a break from the fashion world can have different meanings. It may signify a desire to break free from routine or seek recalibration—a pause for self-reflection and personal growth. For Presley, fashion is more than a career; it is a part of her life. So, what led her to step in for a year? The answer lies within the story behind her hiatus.
Presley's break wasn't a retreat from her passion. It was an exploration of personal growth and honing her skills. The period of being out of the limelight provided her with a chance to introspect on her journey and perfect her abilities. Models, much like artists, require moments of introspection and growth to deliver their best on the runway.
Fashion, as a constantly evolving world, thrives on ever-shifting trends. Styles evolve, trends transform, and designers strive to capture the essence of their time. Taking a year break may seem like an eternity in an industry that is always in motion, but it often becomes a transformative cocoon for those who embrace it.
Presley's comeback on the runway was nothing breathtaking. LA Fashion Week provided the stage for her return. The Bureau Fashion Week held at the Union Station in Los Angeles, California on October 14th served as the perfect backdrop for her grand reappearance.
During this event, Presley Elise graced the runway for two designers; each with their unique vision. The first designer was House of Barretti—a brand created by Isabella Barrett, her friend and a teenage sensation whose exquisite designs found their showcase through Presley's presence on the runway. The second designer was Drisha Closet—a luxury couture brand famous for crafting custom pieces for special occasions. Presley's elegance and charm beautifully complemented Drisha Closet's creations.
The audience and fashion enthusiasts also got to witness the captivating walk of Presley at the Dallas Fashion Week, organized by The Bureau Fashion Week. Presley represented two designers, Kishme and Krissy King The Label, at this event. Up next, in December, she will be representing House of Barretti and Krissy King at the Atlanta fashion event.
Presley's return to the runway symbolizes her unwavering passion for modeling. As models strut their stuff on the runway, the resounding sound of their footsteps showcases the bond they share with the realm of fashion. In this world, there are possibilities for innovation, boundless opportunities, and creativity to flourish.
The future holds many opportunities as Presley is ready to grace the runways for the upcoming events in 2024. These events include New York Fashion Week, Milan Fashion Week, Miami Swim Week, and Paris Fashion Week.
We are looking ahead to these thrilling moments. It is evident that Presley Elise's return to the fashion industry tells a story of triumph over adversity, reinvention, and an unwavering dedication to a craft that transcends time. Her journey serves as an inspiration for us all to embrace change, pursue growth and come back with more passion, excellence, and vitality after any period of hiatus. The world of fashion eagerly anticipates the designs and moments she will bring to life in the coming days.