Taylor Fangmann is taking her career in a new direction. Starting out as an actress she is branching out into music. She recently released her second single entitled "Wrong Way". Taylor took time out of her busy schedule for an interview about her new single and her budding music career.
You just released a new single "Wrong Way". Tell us about the inspiration behind that song.
The inspiration behind the song is falling for someone who loves you, but you are too scared to love them back. Then you find out that they never actually loved you.
If you could pinpoint your genre of music, what would it be? How did you find your sound?
I would consider myself and country artist with a pop vibe. Honestly, I'm still finding my sound and I can't wait for you to her new music coming soon.
Describe what it is like when you go into the recording studio?
Going into the studio is probably one of my favorite things because I always have music stuff going on in my head so being able to write those thoughts and feeling out and make it into a song with my team and then have people listen and relate to it is truly an indescribable feeling.
How long is the process between writing the song, recording the song, and releasing the song to your fans?
My personal process is pretty short and sweet, so I am constantly coming up with lyrics and melodies, but I go into my producer's studio have my co-writer with me and we get the song done that day. Then we send it in and wait about three to four weeks until it's release on the date I chose.
You are an advocate for people with Down syndrome. Do you have any plans to use your music to bring more attention to this platform?
Yes, I do hope to use my music to bring awareness to Down Syndrome, whenever I need dancers for a music video or tour, I will definitely have a very diverse group of dancers.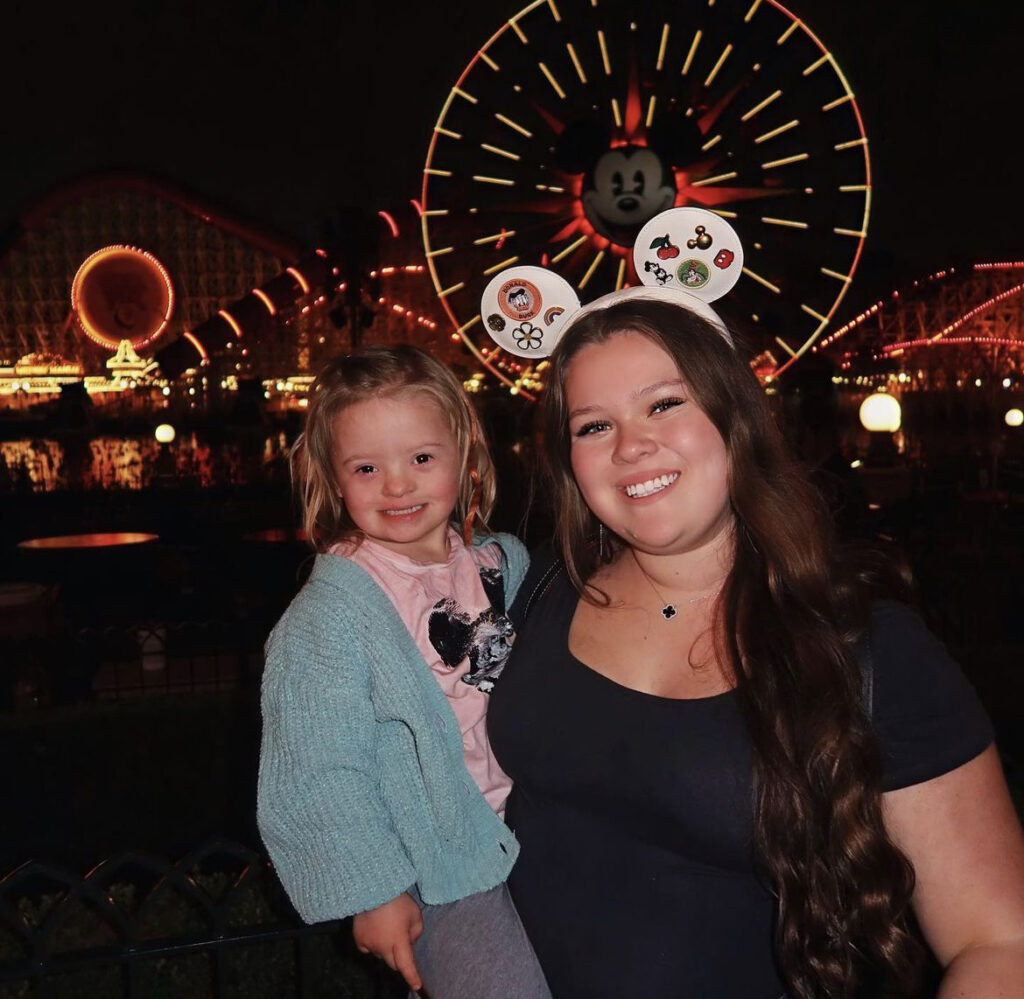 Fun Question: What is on your personal playlist right now?
Love this, right now my personal playlist is a little bit of everything from Morgan Wallen, Reba, Gracie Abrams, SZA, Taylor Swift, Post Malone and of course Lil Kim.
When can we expect another single from you?
You can expect another single very soon so keep an eye out!
Any plans for a live performance?
I do want to do a live performance sometime in the future. I also hope to go on tour someday.
Where can we listen to your music? Where can your fans follow you?
My music is out on all platforms, and all my social media is @taylormfangmann