Actress and Singer-Songwriter, Kacey Fifield has been making music for as long as she can remember. Her newest single Selfish is a heartfelt acoustic single that is sure to be a hit with her fans. I recently interviewed Kacey about her newest single and her plans for a tour.
Tell us how you got started recording music.
I've been acting since I was 8 but I always loved music as well! When I got the opportunity to work with a music producer and record my first single, "When I Grow Up,' I was all for it! That started my journey as a recording artist and, since then I've released dozens of singles as well as my debut album, Between the Lines.
What was it like the first time you performed one of your songs live?
I think I was 10 or 11 so the memory is a bit fuzzy, but I just remember having the best time on stage! It's always so fun to connect with audiences over music 🙂
Tell us about your newest release Selfish.
Selfish draws on personal experience to depict the emotionally draining nature of a relationship with a self-centered individual. I wrote the lyrics with the intention of connecting with listeners who relate to experiencing a one-sided love with a narcissist. The slow-paced acoustic arrangement is meant to accentuate the heartfelt lyrics of the song!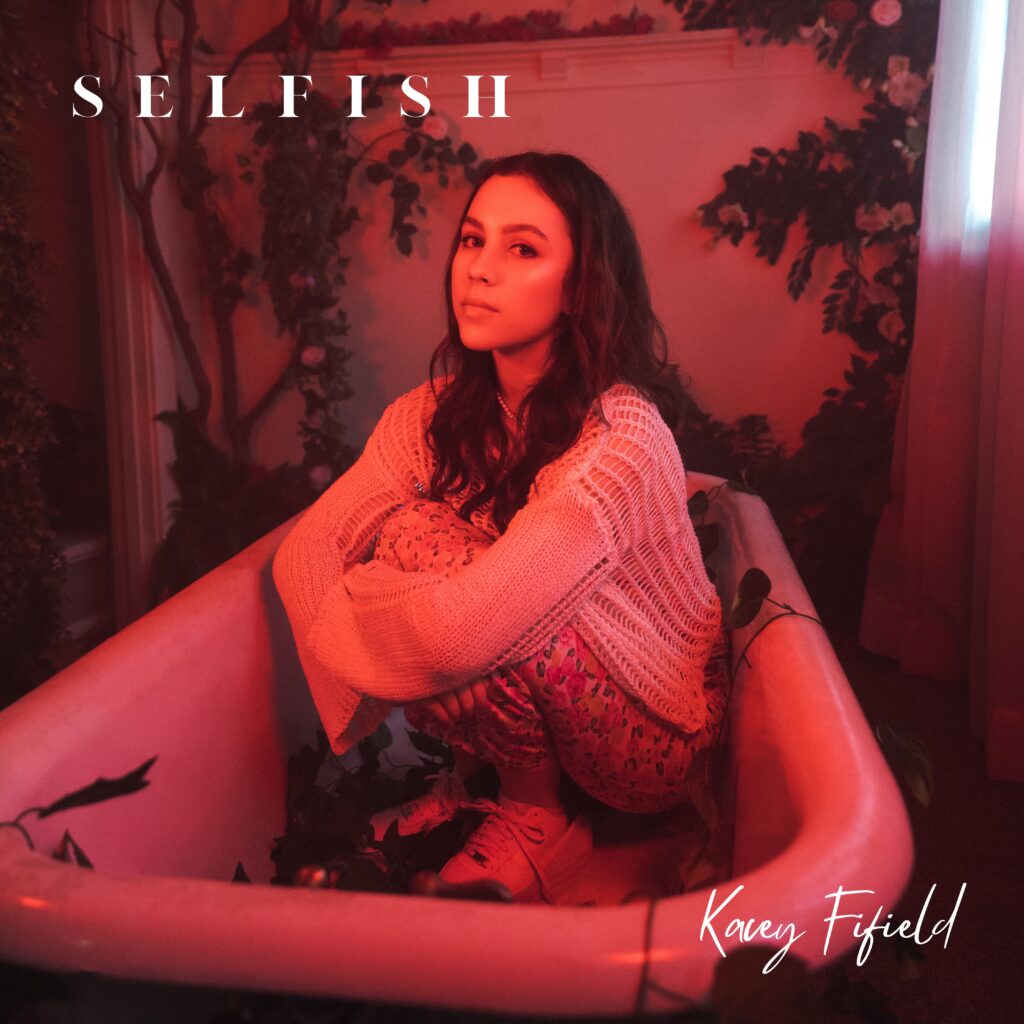 Where do you draw the inspirations for your songs? Do you carry around a notebook to write in when songs come to you?
There have been a couple of people in my life who have proved themselves to only want to be in my life when doing so serves their interests. True friends are really important to me so Selfish is kind of a call-out to some of the disingenuous people I've known. Most of my songs are inspired by my personal experiences and feelings. I write down ideas in the Noes App of my phone so I can always reference my thoughts whenever inspiration strikes!
Is Selfish the first of what will become another album release?
I'm working on a lot of new music, some of which is really similar to Selfish and some of which is really different. I guess we'll see how everything progresses and there may be another album within the next few years. Stay tuned on my social media for updates on new releases!
How do you think your musical process has changed through the years?
It's definitely changed a ton! I first began making music when I was 10, so my lyrics were certainly not as mature and refined as they are now. Even though I'm still growing a lot as a songwriter, I feel I've gotten a lot better at effectively communicating my emotions through lyrics and making songs feel more personal and intimate.
Where do you see yourself in 5 years? In 10 years?
I hope that in 5 years, I'm living my best life and feeling super happy with both my career and personal life! I hope that I've grown even more as a person and as an artist in 10 years.
What are your goals for 2023?
Play more live shows, write more music, and go to college!
Do you have any live performances coming up?
Yes! I'm going to be performing at the New Colossus Festival in New York on March 11th and at The Mint in Los Angeles on March 21st. The tickets to both shows are available at kaceyfifield.com/tour! I can't wait!!!