Since music is so integral to human society, its greatest pioneers will live on in memory for many years, if not millennial. Every time an established musical performer releases an album or performs live she carries the musical flame of history. Jade Starling is one such eminent singer/songwriter who persisted in her efforts.
American musician Jade Starling is the band Pretty Poison's lead vocalist. Jade has released many record-breaking singles in collaboration with Whey Cooler, whom she looks up to as a mentor. Jade Starling is one of the most popular singers, with no less than a dozen solo records under her belt. In 2015, the singer/songwriter duo Jade Starling and Whey Cooler released their original composition, "Better and Better," which ranked at #3 on the Billboard Club Play Chart.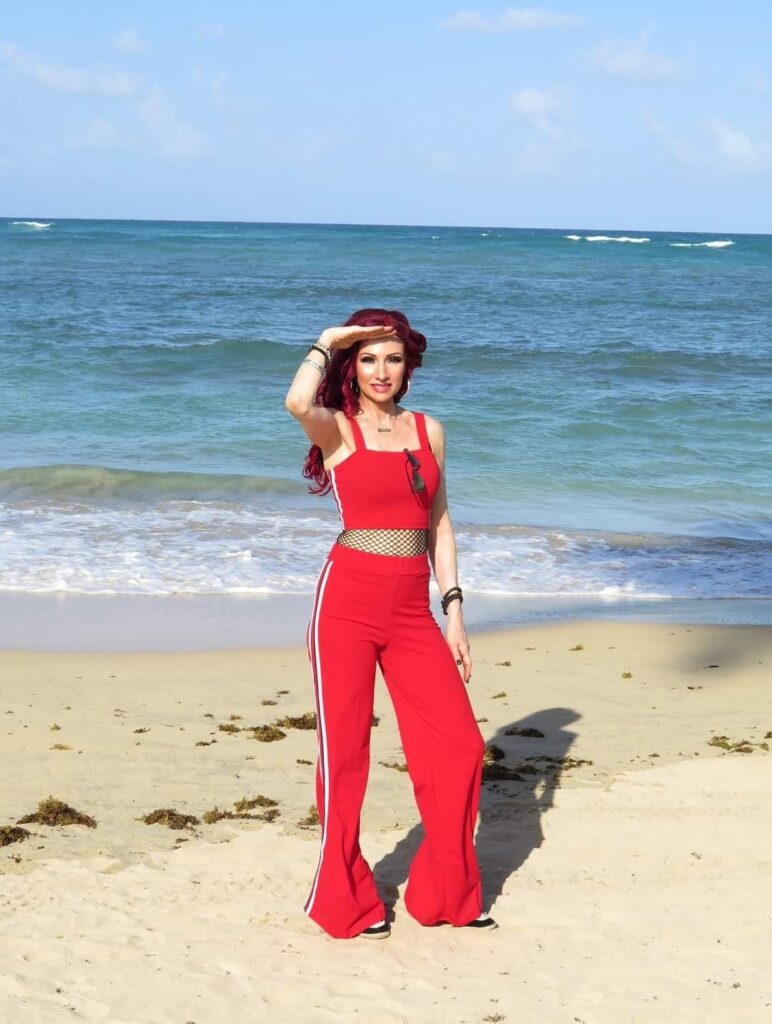 In 2018, "Fired Up" took the UK and international charts by storm, making it to #1 on the international chart as well as #3 on the Billboard Dance Chart. And in 2022, she released her single "So Alive," which reached #1 on the UK Indie singles chart and #9 on the UK pop chart.
The single also received airplay on iHeartRadio stations, SiriusXM stations, BPM, and Pitbull. Jade is currently working on her new single "Crazy." She expects to release it in early 2023.
She is an enthusiastic performer, songwriter, and vocalist who also has sympathy for those who are less fortunate. She loves to assist others and has a generous nature, a huge heart, and an optimistic attitude toward life. Numerous people have benefited from her music's uplifting qualities.
Her most significant source of pride is the ongoing success of her band Pretty Poison's #1 Platinum-selling Hit, "Catch Me I'm Falling." She and Whey Cooler, a multi-instrumentalist, wrote the song together. The track has been used in several films and TV programs, including "Hiding Out" starring John Cryer and "You Don't Mess with the Zohan" by Adam Sandler. Iconic tv shows like "Breaking Bad" on AMC, "The Righteous Gem Stones" on HBO, and "AJ and the queen" on Netflix. Most recently, their hit song "Catch Me I'm Falling" was also featured in "The Jeffrey Dalmer: Monster," the #1 Netflix series.
Additionally, they wrote the #1 Billboard Dance hit song "Nighttime," which was included in the TV series "Pose." The 1989 hit "Nighttime" ranked #1 in dance and #13 in pop genres. Also, the 1989 hit "When I Look into Your Eyes" ranked #1 in dance genres.
Jade Starling is also working with Sasha Anne, a talented young singer and actor. Jade feels incredibly honored to work with Sasha over the past year. Also, Jade has been career guiding and vocal coaching Sasha Anne as well as Co-Producing her upcoming original single, "Scars."
She firmly believes that if you work hard and desire something sufficiently, you can "Do Anything and Achieve All Your Hopes and Dreams"! Additionally, she is a deeply religious person who prays daily well-being of her loved ones, prosperity, and happiness.
Jade advocates for women's health issues as she was recently admitted to the hospital with kidney stones. She advises all women to get checkups regularly, as this can help protect against future health problems. Because of our busy, hectic schedules, we sometimes must remember to take care of ourselves. Jade feels blessed to be 100% better again and recommends that everyone do the same.
Her life's goal is to keep creating music that heals and spiritually uplifts while also bringing love and peace into the hearts of all who listen. Her current job as a singer and songwriter lays the framework for future charitable endeavors and charities near and dear to her heart.
Jade Starling social media
Instagram – Jadestarling
YouTube – Jade Starling
Facebook – Jade starling
Website – Prettypoisonmusic